Clem Sohn
...

J'ai depuis longtemps un faible pour les justiciers des années 30 ; issus ou inspirés des pulps tels que Doc Savage pour le premier cas, ou bien Johnson le Homard pour le second.
Voire nés à la radio comme The Shadow ou, dans le cas présent Captain Midnight.
Victor Ibáñez
L'éditeur Dark Horse a eu la très bonne idée de faire revenir dans les pages de son anthologie - Dark Horse Presents - ce personnage, qu'il a confié à Josh Williamson (que je ne connais pas) et au très talentueux Victor Ibáñez.
En trois livraisons et pour un total de 25 pages les deux compères captivent aisément le lecteur qui aura eu la bonne idée de s'intéresser à ce retour grâce notamment à la magnifique couverture du 18ème numéro due à Steve Rude.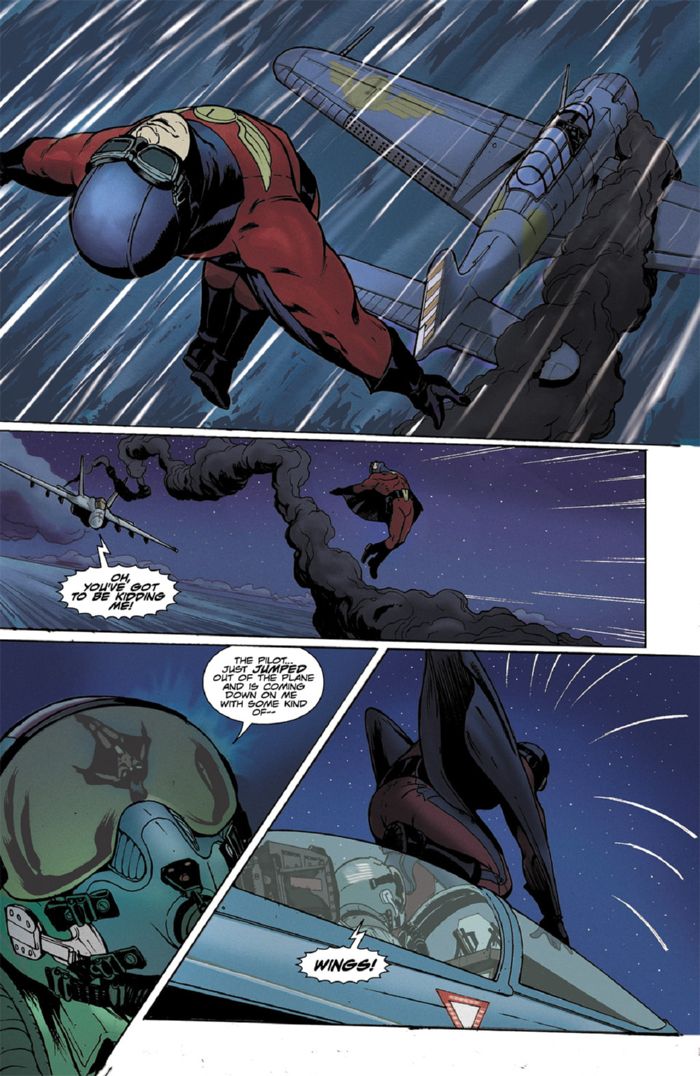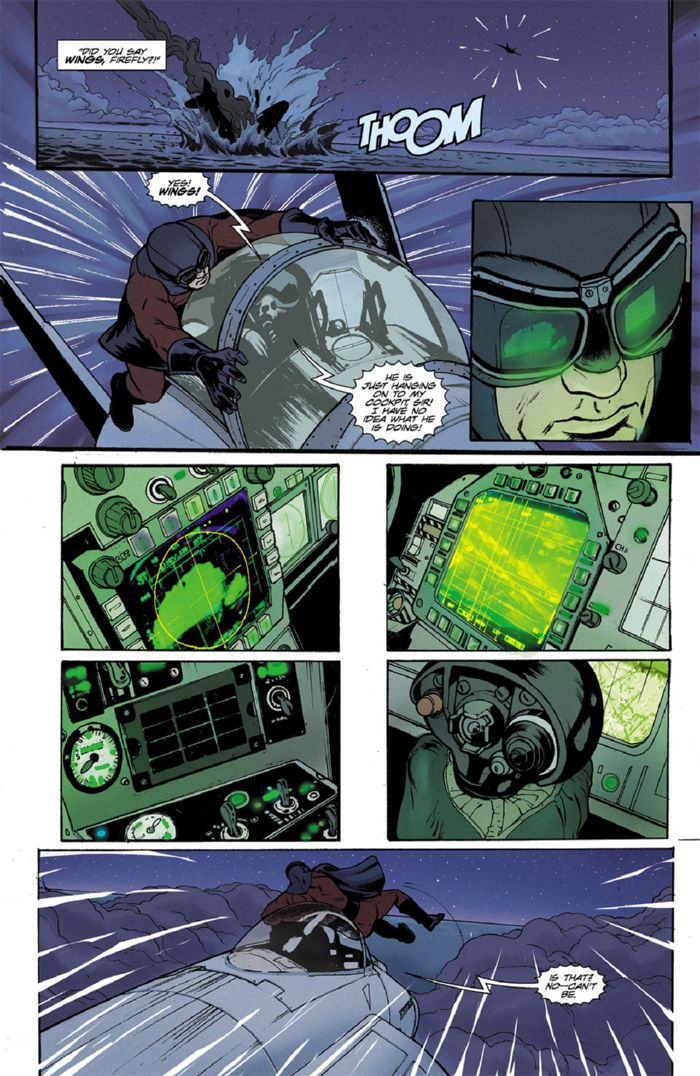 Or donc, fort de cette première impression (et en attendant la suite des aventures du Captain Midnight promise dans un prochain Free Comic Book Day) je me suis jeté sur la mini-série 2 Past Midnight où notre héros partage l'affiche avec The Ghost et X ; deux personnages eux aussi ressuscités mais du plus récent Comic's Greatest World la tentative des années 90 de l'éditeur Dark Horse dans le milieu des super-héros pur sucre.
Si Edouardo Francisco offre de magnifiques planches, le scénario de Duane Swierczynski semble quant à lui être assez convenu pour ne pas dire soporifique.
Cela n'augure rien de bon pour la suite des événements.
Pour en revenir à Captain Midnight je n'ai pu m'empêcher de trouver à son costume comme un air non pas de navaja mais d'hommes-oiseaux de la "grande époque" celle des pionniers : Léo Valentin l'inventeur de la célèbre position "valentin" et dont le livre dans son édition de la bibliothèque verte m'a probablement influencé dans mon désir de faire du parachutisme, ou encore Clem Sohn surnommé The Batman.
Clem Sohn dont certaines tenues ne sont pas loin de celle du Batman créé par Bob Kane & Bill Finger ...
Je ne serais pas étonné d'apprendre qu'une partie de l'inspiration du plus célèbre détective de Gotham vienne de Clem Sohn, ce dont s'est probablement douté Grant Morrison en créant Batwing.