Killraven (sous-titré Warrior of the Worlds) est une série de science-fiction proposée par l'éditeur Marvel en 1973 dans les pages d'Amazing Adventures.
Le début des années soixante-dix est une période sombre pour les U.S.A. : scandale du Watergate et retrait des troupes américaines du Vietnam. Une guerre qui par ailleurs exacerbe les passions et la mobilisation : outre la contestation pacifique, des attentats sur le sol étasunien (Le Weather Underground) et des immolations en réaction à la participation américaine voient le jour.
C'est dans ce climat délétère que Killraven cristallise la "rencontre" de Spartacus et de La Guerre des Mondes (de l'écrivain H.G. Wells) dans un futur proche

(encore plus proche aujourd'hui)

.
"On est ce que l'on fait de ce que les autres ont voulu faire de nous"
J-P Sartre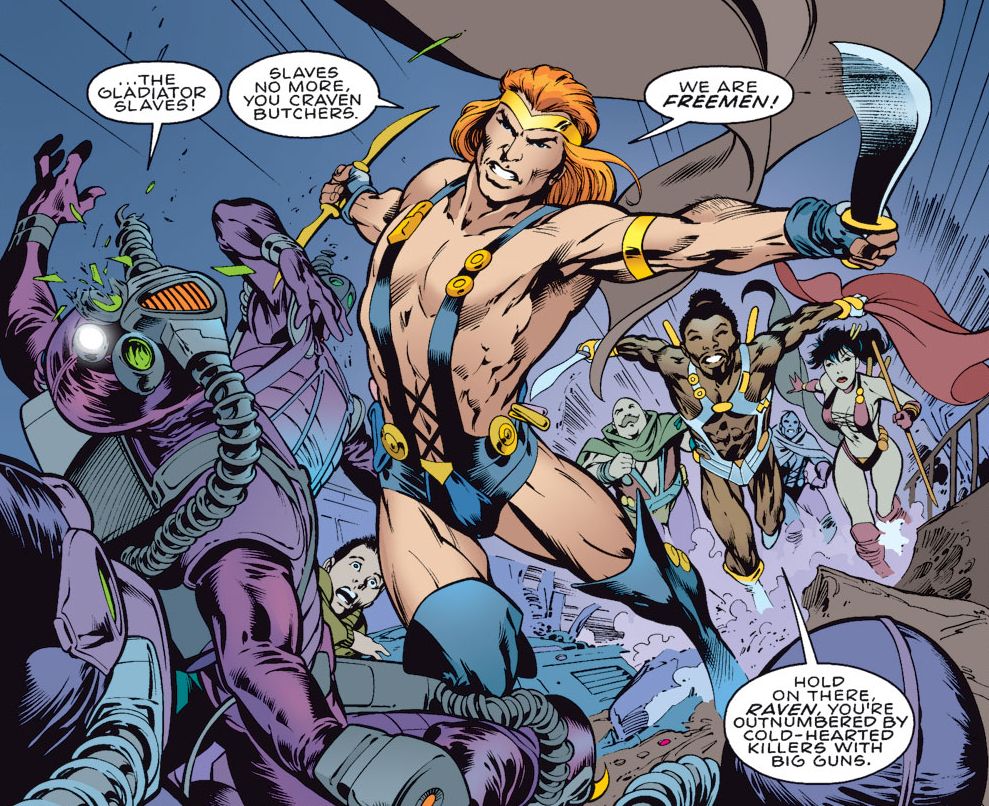 La vie éditoriale de Killraven a connu bien des soubresauts, et le personnage n'a pas acquis suffisamment de reconnaissance pour devenir une valeur sûre de la Maison des Idées (Cf. l'article de Gy Macquard dans le n°3 de SCARCE).
Cependant en 2002, Alan Davis propose une mini-série, en six numéros, consacrée au Spartacus marvelien, toujours en lutte face aux Martiens.
À la fois scénariste & dessinateur Davis assisté de Mark Farmer à l'encrage, de Gregory Wright à la colorisation et de Pat Prentice au lettrage, livre une somptueuse aventure qui a entre autre le mérite de pouvoir se lire sans qu'il soit besoin de connaître les publications antérieures consacrées au personnage.
À l'instar du gladiateur Thrace face à Rome, Killraven avec une poignée d'hommes et de femmes tient tête aux puissants Martiens qui cette fois-ci ont réussi la conquête de la planète bleue. Du reste ces Martiens semblent entretenir avec la Rome antiques des similitudes plus que probantes sur le terrain de l'impérialisme, des guerres de conquête ou encore des jeux.
Un homme ça s'empêche
Lucien Camus
Alan Davis soigne à la fois son dessin et son histoire, rien n'est laissé au hasard ; mise en page soignée et limpide à la narration impeccable, rebondissements inattendus et belle caractérisation des personnages. On cherchera en vain des défauts à ce Killraven post-11 septembre.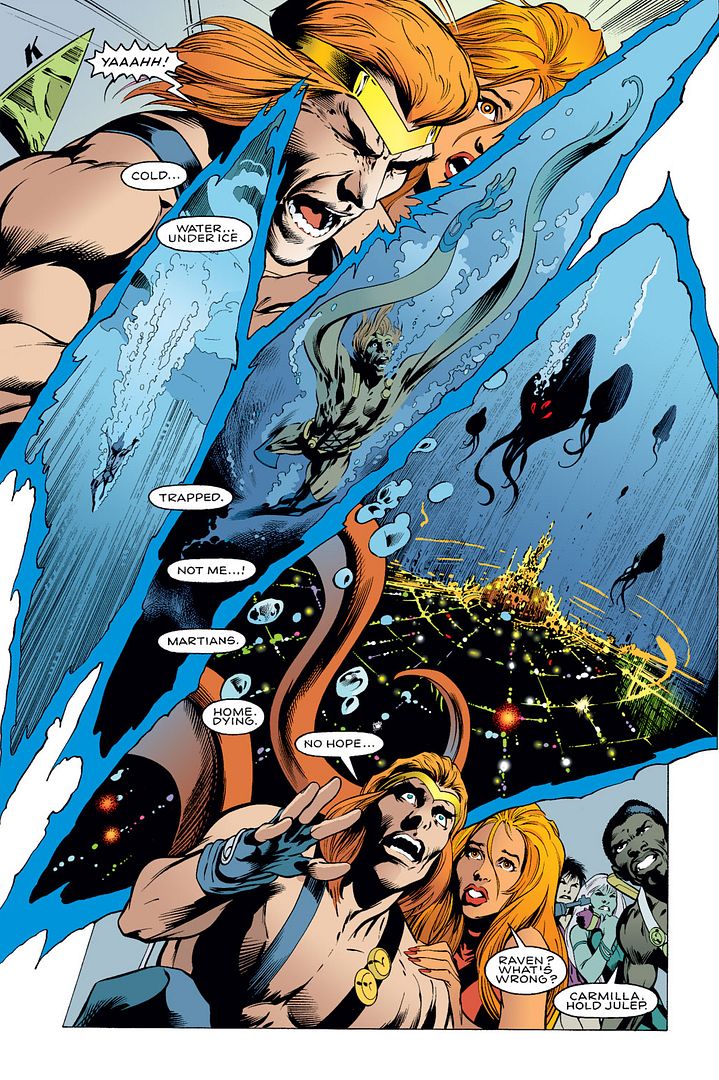 Soyez résolus à ne plus servir, et vous voilà libres
E
. de
L
a
B
oétie
Mais la plus belle réussite d'Alan Davis est sans aucun doute la personnalité de Killraven, un personnage surdéterminé par son enfance et sa vie de gladiateur qui réussi à faire de lui ce que les autres ont voulu en faire. Contre toute attente il déjoue les prévisions de ses ennemis en incarnant l'héritage qu'a laissé Lucien Camus à son fils.