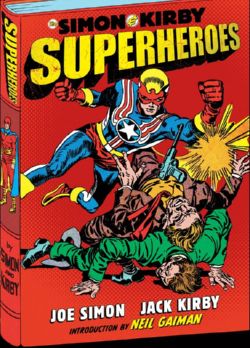 ...
J'avais dans mes cartons depuis un certain temps l'idée d'un article sur la "famille
S
trong", une sorte de généalogie de différents personnages portant le nom de
S
trong et se retrouvant d'une manière ou d'une autre dans le
héros de la science
T
om
S
trong.
Or donc je profite de l'arrivée du gargantuesque recueil
SIMON & KIRBY SUPERHEROS
(Titan Books) dans ma bibliothèque (pas loin de 500 pages) pour vous parler de
L
ancelot
S
trong (
Meet Lancelot Strong
dans
The Double Life of Private Strong
juin 1959 - Archie Adventure Series).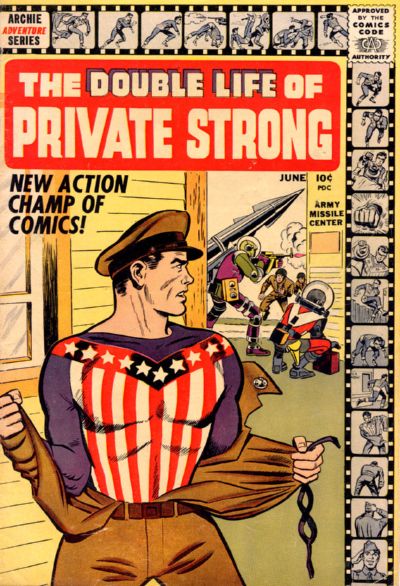 Pour ceux qui veulent avoir un aperçu des liens qu'entretiennent les deux
"S
trong", ils peuvent se rendre ici et
là
.