...
Un garçon qui danse tout seul en slip dans son salon, une fille qui rêve au grand amour, des couloirs bordés de casiers métalliques, une armada de jeunes
puceaux obsédés .. Ça vous dit forcément quelque chose. Oui, on est dans un teen movie, un genre inventé par Hollywood, consacré aux ados et fabriqué pour eux. ... Un genre qui ne pouvai
t naître qu'en Amérique. Ce pays encore jeune et où l'adolescence est toute puissante. Comme le western le teen movie a su imposer des codes, des rites, des lieux et des personnages types parfaitement assimilés par notre imaginaire collectif.
...
C'est par ce préambule que débute le documentaire
Teen Spirit
, les ados à Hollywood
de
Celia cohen
et
Antoine Coursat
(diffusé sur

Arte

)
.
Le
teen movie
ou la théâtralité de la "vraie vie" lycéenne. Ce lycée dont on nous dit dans ce documentaire qu'il est un moment fondateur de la vie sociale d'un américain, et dont tous les intervenants soulignent l'un des aspects caractéristiques : le
clan
.
Le clan, passage obligé de la vie de groupe du lycéen ou autrement dit "la guerre des espèces". Le clan une des figures imposées du
teen movie,
forcément.
Naissance d'une nation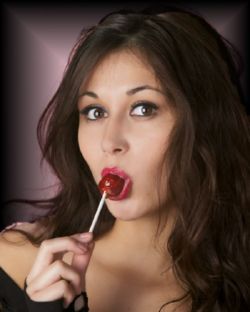 Deux films se partagent la place de "patient zéro" du genre :
La fièvre
d
ans le sang
et
La
fureur de vivre
.
C'est alors la première fois au cinéma que les adolescents ne sont pas montrés comme "justes heureux" et "bien comme il faut" mais perdus, en colères, et tiraillés par leurs désirs sexuels.
À la fin des années 50 m'apprend-on, les parents regardent la télévision alors que leurs enfants vont au cinéma,
Hollywood
comprend très vite qu'il y a de l'argent à ce faire et leur propose des produits pour les attirer :
La f
ureur de vivre
par exemple
.
(
Tient, en me relisant je m'aperçois que le documentaire fait l'impasse sur
West side story
)
Ce film
met d'ailleurs en scène l'un des archétypes du genre, le rebelle.
Cependant il apparait que dans les premiers
teen movies
le conformisme, ce contre quoi le
teenager
doit lutter
(et pas que le

teenager

si l'on en croit

Matrix

)
, est représenté par les parents. Les jeunes se rebellent contre un avenir tout tracé : le costard-cravate.
Un tournant est pris avec le film de
George Lucas
American Graffiti
où le conformisme est alors représenté par les autres étudiants.
Ne fais rien que je ne ferais pas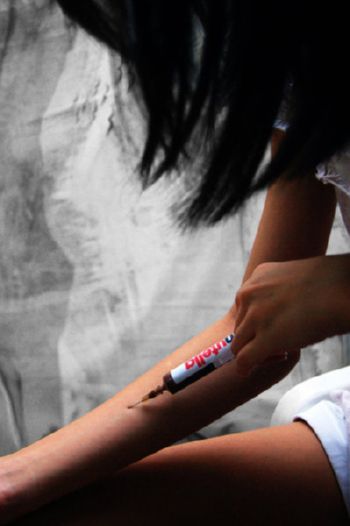 [..]

Lucas

était assez amer d'avoir à faire un film commercial ; il prit cela comme un défi. Il paria qu'il existait un public potentiel qui en avait assez d'être constamment abreuvé de sexe et de violence, et du pessimisme dont le

Nouvelle Hollywood

faisait allègrement l'apologie. Un public qui avait la nostalgie des valeurs optimise du

Vieil Hollywood

. "Avant

American Graffiti

, je n'avais pour ainsi dire travaillé que sur des films négatifs, comme

Apocalypse now

ou

THX 1138

, dit-il. Chacun des films des dix dernières années avaient mis en évidence à quel point on était horrible, combien on avait tort au

Vi

etnam

, comment on avait ruiné le monde, quels idiots nous étions et combien tout était pourri. Cela devenait déprimant d'aller au cinéma. J'ai décidé qu'il était temps de faire un film qui fasse du bien aux gens, pour qu'ils se sentent mieux en sortant du cinéma. Je me suis rendu compte que la jeune génération était vraiment perdue. Les gens ne faisaient qu'une seule chose : s'assoir dans un coin pour se défoncer. Je voulais retrouver le sens de ce qu'était l'adolescence pour une certaine génération d'Américains, disons de 1945 à1962. [..]



Le Nouvel Hollywood

-

Peter Bisking

- Editions Le Cherche Midi
Teen spirit
passe en revu quelques passages obligés du
teen movie
:
Les archétypes : le rebelle, le sportif, la jolie fille et le
nerd
; personnages que l'on retrouve peu ou prou dans toutes les productions.
L'un des intervenants attire également notre attention sur
l'épilogue
comme
principe de base du t
een movie.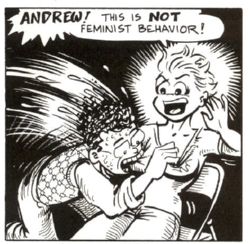 "Celui qui n'ose pas se rebeller et quitter son clan restera un esclave toute sa vie" et de montrer celui du film d'
American Graffiti
en exemple.
Autre point examiné, si le
teen movie
est toujours combiné à un autre genre il garde une structure qu'il tire des conte de fées : le royaume c'est le lycée et le bal devient la fête de fin d'année où nous précisent deux "ex-reines du lycée" 85 % des américains perdent leur virginité.
- On a touché le jackpot !
-Avec toute cette laine on pourrait faire un p
ull !

- J'ai jamais vu autant de minous de toute ma vie !
Avec la fin des années 70 nous dit-on, et la déferlante des
blockbusters,
les adolescents deviennent le public n°1, les
teen movies
passent alors à l'ère industrielle.
Si les années 80 sont l'âge d'or du genre c'est pour entre autres raisons grâce à
Ronald
Reagan
: les films sont une réaction contre la société conservatrice.
Le
teen movie
levier de la subversion ? Qui l'eu cru ?!
Néanmoins quand un peu plus tard seront évoqués les
slashers,
personne ne relèvera que c'est souvent "la fille la plus intelligente et celle qui reste vierge" la seule à survivre, un propos pour le moins conservateur,
isn't it
?!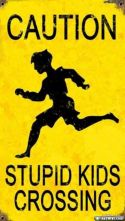 Une place est faite à
John Hughes
et à son
Brat Pack
présenté comme le "phénomène
teen
" de la décennie, celle des années 80.
Hughes
qui
avait la faculté de comprendre les adolescents et leurs problèmes
, nous rappelle-t-on.
"Les sentiments et les émotions d'un ado de 16 ans comptent au
tant que les miens à 35 ans"
semble renchérir
John Hughes
dans un extrait d'entretien.
Ajoutez à cette sensibilité sa formation de publicitaire, il savait vendre ses films, regardez l'affiche de
The Breakfast Club
dira un critique et vous avez le tiercé gagnant
(dans l'ordre)
:
A brain, a beauty, a jock, a rebel and a recluse. Before this day was over, they broke the rules
proclame sans fausse note la bande-annonce du film.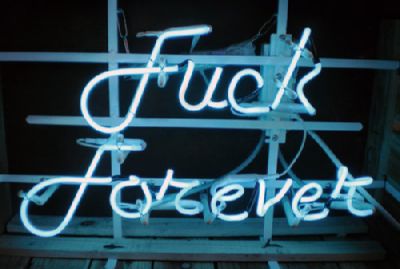 Reste que les
teen movies
sont d'après un
script doctor
interviewé
les seuls films où on peut (encore) parler de sexe
car ce genre de film raconte souvent
l'histoire d'un garçon qui
baigne dans ses hormones et ne pense qu'à "ça"
, on s'attend donc à ce qu'ils en parlent.
Je dirais même mieux, on l'attend avec impatience.
Des ados qui ont peur (d'eux-mêmes), aux ados qui font peur il n'y a qu'un pas.
Ce sera
Class 84
(en 1981) ou plus récemment
Elephant
ou
la déambulation poétique dans les couloirs du malaise adolescent
, un cinéma d'auteur pour ados.
Seront également évoqués
(et interviewé)
Larry Clarck,
et les nouveaux
teen movies
(
Juno
,
Superbad
) qui mettent en scène des blaireaux mais "qui ont des têtes de blaireaux", ici pas de
Tom Cruise
à l'horizon.
La revanche des nerds
en quelque sorte, et à qui le doit-on hein ! Je vous le demande ?
En partie à
Bill Gates
, et à son immense succès.

C'est pas beau ça !
C'est l'Amérique
Baby
!
Reste un documentaire vraiment intéressant et en ce qui me concerne très enrichissant étant donné ma méconnaissance totale du sujet et de la plupart des films évoqués.
Et assez étonnant, notamment les extraits proposés de
Fast times at Ridgement High.
La scène de la cantine est
particulièrement crue pour un fim destiné aux ados
(sans parler de l'idée que l'on peut se faire de l'adolescente américaine)
.
Ce qui me fait penser que la majorité des personnes interviewées sont des hommes et que le regard porté sur l'adolescence semble être surtout masculin. Il aurait été interessant, peut-être, d'avoir le point de vue d'une adolescente.
L'un des mérites cette émission est de m'avoir en tout cas donné envie de voir quelques uns de ces films, notamment
The Breakfast Club
(et pourquoi pas, soyons fous, revoir
American Graffiti).
Alors ...........
What the fuck, make your move !