...
Dés leur entrée en guerre les États-Unis se dotent d'une agence de renseignements : l'
O.S.S
(l'
O
ffice des
S
ervices
S
tratégiques), dont on a pu écrire
qu'il était l'un des groupes les plus à la mode de diplomates dilettantes, de banquiers de Wall Street et de détectives amateurs jamais vu à Washington
. Son chef
W
illiam "
W
ild
B
ill"
D
onovan recrutait au cœur de l'
Etablishment
des affaires, de la politiques, de l'université et de la culture. D'où le surnom de l'
O.S.S
:
O
h,
S
i,
S
nob.
C'est ce que découvrira aussi le spectateur de Raisons d'État, le film de Robert de Niro (dont le personnage qu'il joue s'inspire d'ailleurs de Wild Bill Donovan) au travers du recrutement et d'une partie de la carrière d'Edward Wilson.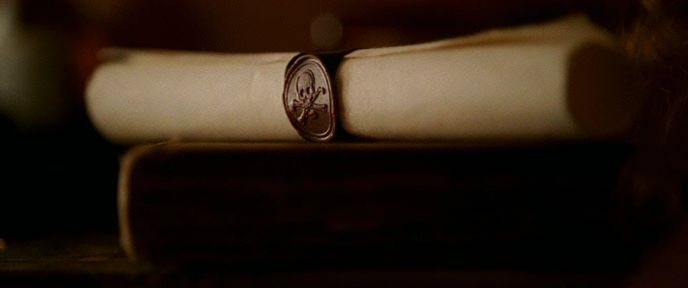 Edward Wilson deviendra un agent particulièrement efficace, et qui gagnera le surnom de Mother chez les soviétiques.
Mother
, qui est aussi le surnom (apocryphe) donné à un agent américain lui bien réel
(du moins dans l'acceptation que peut revêtir ce mot dans le contexte du Grand Jeu)
:
J
ames
J
ésus
A
ngleton,
par ailleurs interprété par Michael Keaton dans la série The Company
.
..
Fondateur de la revue de poésie
Furioso
en 1939
A
ngleton est un pur produit de ce qu'on a appelé la "source P" (P pour professeur), c'est-à-dire les agents de la
C.I.A
recrutés au sein de l'Ivy League
(excellence scolaire & élitisme)
.
Né en 1917 il passa son adolescence en Europe avant d'entrer à Yale, de passer par l'O.S.S avant d'intégrer la C.I.A. Il a notamment été pendant 20 ans chargé du personnel de contre-espionnage de l'Agence et responsable de la liaison avec les renseignements alliés à partir de 1954. Il a également dirigé un groupe complétement indépendant, et agissant sous couverture, de "journalistes-agents secrets" dont même le personnel de la C.I.A ne savait rien.
Jardinier accompli dans le domaine des orchidées sauvages, pêcheur à la mouche de premier ordre, photographe publié, ouvrier doué en matière de pierres précieuses et en cuir, admirateur de l'opéra italien, de cricket et de football, une sorte d'incarnation du mythe romantique de l'espion-poète. Mais aussi buveur légendaire de martinis qui n'hésitait pas à danser sur les chansons d'Elvis Presley.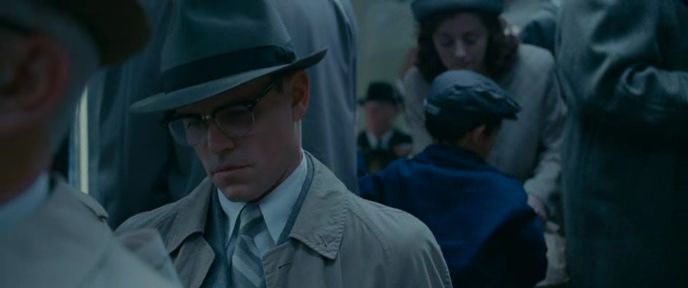 Si
E
dward
W
ilson s'inspire de
J
ames
A
ngleton (et dans ce jeu de matriochkas, le docteur Fredericks est certainement l'ombre chinoise de Kim Philby), celui-ci devait être particulièrement taciturne et taiseux. Une sorte de moine, ou de curé croisé accomplissant non pas un métier mais un sacerdoce. Le titre original du film est d'ailleurs un indice en ce sens :
The Good Shepherd
.
Le paradoxe du personnage consiste en une croisade placée sous le signe de la vérité alors qu'il vit dans un monde justement gouverné par le mensonge ; entouré de ces "gens qui avaient étudié Dante, fréquenté Yale et appris les vertus civiques", et qui "ont recruté des nazis, falsifié des résultats d'élections démocratiques , donné du LSD à des gens sans le leur dire, ouvert le courrier de milliers de citoyens américains, renversé des gouvernements, soutenu des dictatures, comploté des assassinats et manigancé le désastre de la baie des Cochons."*
La baie des Cochons, le début du film, et le nadir de James Angleton.
C'est cet événement qui va nous révéler le parcours d'Edward Wilson, mettant en parallèle l'enquête visant à découvrir la taupe qui a fait échouer l'opération de Cuba et des tranches de la vie de Wilson, de son entrée dans la confrérie Skull and Bones en 1939 jusqu'au début des années 60. Le passé éclairant le présent et vis versa.



Pour en savoir plus sur James Angleton, voici un enregistrement clandestin réalisé à l'insu de Patrick Pesnot et de son mystérieux informateur Monsieur X...
.... cet enregistrement s'autodétruira dans les 5 secondes, bonne chance monsieur Phelps.
*

Qui mène la danse ?

France Stonor Saunders Éditions Denoël