« Nous avions prévu le pire, mais quand il advient, il est encore pire que tout ce que nous avions imaginé : il est réel »
Yves Michaud
…

T

HE BOYS est une série qui joue à armes égales avec toutes celles qui ont ausculté le genre dominant de la bande dessinée américaine en profondeur (sans jeu de mots) en disons, « rationalisant » le phénomène et en le poussant dans ses derniers retranchements.
À l'instar de MARVELMAN (alias MIRACLEMAN), de WATCHMEN, de MARVELS, de KINGDOME COME, voire de PLANETARY ou de L'ESCADRON SUPRÊME.
Garth Ennis a réfléchi à ce qui pourrait être à l'origine de l'apparition de ce qu'on appelle un super-héros et à partir de là, invente une uchronie dont cette origine est le « point divergent » par rapport à notre plan de réalité.
Il y mêle habilement l'Histoire et l'histoire de la bande dessinée d'outre-Atlantique et créé un monde très très crédible, à la fois proche du notre mais néanmoins plein de surprises, tout en envisageant l'évolution de ce type d'individus et leurs répercussions sur la société.
Je ne sais évidemment pas si Ennis a envisagé son histoire en pensant à Fredric Wertham - comme je l'avance dans mon premier commentaire sur la série -, mais ce qu'il nous montre des comportements des « Supers » correspond assez aux fantasmes du psychiatre de SEDUCTION OF THE INNOCENT.
J'avançais également dans mon second commentaire la possible influence de la BD anglaise sur le scénariste ; là aussi tout aussi évidemment il s'agit d'une théorie, mais tout me porte à croire que l'origine très working class des héros de THE BOYS, la violence exacerbée qu'on y trouve viennent de l'hebdomadaire anglais Action, un périodique pour lequel Garth Ennis a montré beaucoup d'attachement (Cf. la page courrier de la série PREACHER).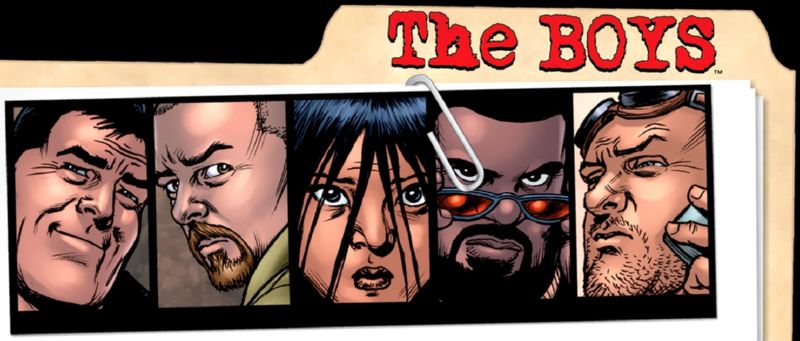 Cela dit, imaginer rétrospectivement les sources d'une idée comme je le fais ici peut donner l'impression qu'il est extrêmement facile d'inventer quelque chose de « nouveau » en s'appuyant sur tel ou tel auteur, ou telle ou telle idée antérieure.
Il n'en est rien, ni pour Ennis ni pour quiconque.
Ainsi par exemple, a-t-on dit (Grant Morrison pour être précis) que WATCHMEN et WHAT EVER HAPPENED TO THE MAN OF TOMORROW ? d'Alan Moore devaient tout à la lecture du roman SUPER-FOLKS (Pour en savoir +).
Pourtant de nombreux lecteurs avaient certainement lu ce roman au même moment que Moore (s'il l'a lu ?), mais combien en ont fait deux chefs-d'œuvre ?
« Chef-d'œuvre » le mot est lâché.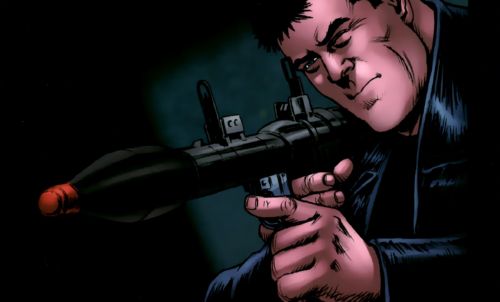 À mes yeux THE BOYS en est un (tout comme les deux titres de Moore cités) mais dans le sens artisanal du terme si je puis dire.
En effet THE BOYS montre la parfaite maîtrise du scénariste tout comme le chef-d'oeuvre d'un Compagnon doit faire la preuve de sa valeur et de son habileté professionnelle.
Sauf que là Ennis n'a rien à prouver.
Dans cette série le scénariste irlandais accumule tous ses thèmes de prédilection et les porte à un niveau d'aboutissement qui fait plaisir à lire.
A tel point que certains arcs (narratifs) ou certains numéros pourraient très facilement être sortis de la série et être lus pour ce qu'ils sont : d'excellentes histoires à part entière sur un des thèmes qui lui sont chers ; mais dont l'absence infirmerait l'idée même de chef-d'œuvre.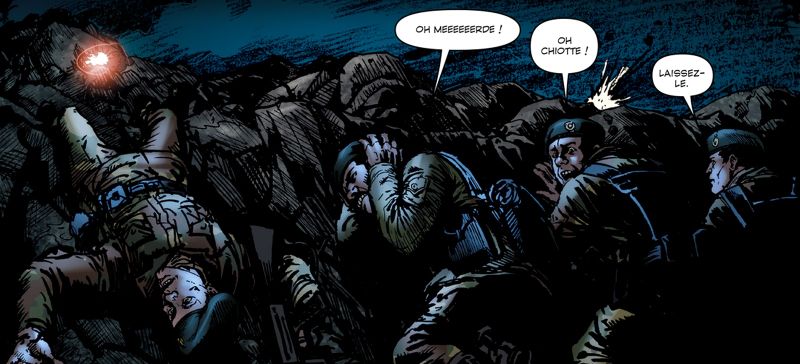 Paradoxalement ce qui fait la notoriété de la série en fait aussi à mes yeux, son talon d'Achille.
THE BOYS est certainement d'abord voire seulement connu pour avoir repoussé les limites de la violence et du sexe explicites dans une série mainstream.
Réputation méritée mais qui oblitèrent la richesse du scénario : Ennis n'économise ni les rebondissements ni les cliffhanger, et je doute que quiconque s'attende à ce qui se passe dans les pages de la série.
Il n'oublie jamais ses personnages, travaillée en profondeur (sans jeu de mots là non plus) ; et si on parle souvent de leur « l'épaisseur psychologique », à ma connaissance peu sont du format des p'tis gars.
…

A

ce stade de votre lecture vous avez compris que THE BOYS fait partie des meilleurs séries que j'ai jamais lues, et que Garth Ennis est assis à la même table qu'Alan Moore, Guillermo del Toro ou encore Joe R. Lansdale dans le restaurant de mes auteurs favoris.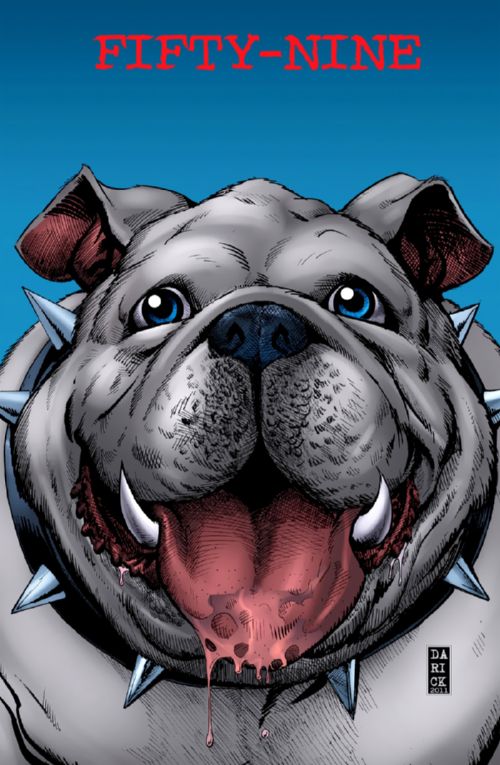 Que serait le Club des Cinq sans Dagobert ?