...
Bon, tout cela avait fort mal commencé .... Tout d'abord j'avais tenté, sans succès, de lire un roman de
J
im
B
utcher :
Dans l'œil du cyclone
pour être exact ; puis tenté sans plus de réussite, de m'intéresser à la série télévisée inspirée de ces fameux
Dossiers Dresden
. Bilan : peau de balle !
Enfin pas tout à fait, grâce au duo
B
utcher &
D
resden j'ai découvert le premier (et seul) épisode d'une série prometteuse :
Liz Fontaine, P.I.
ce qui n'est déjà pas si mal.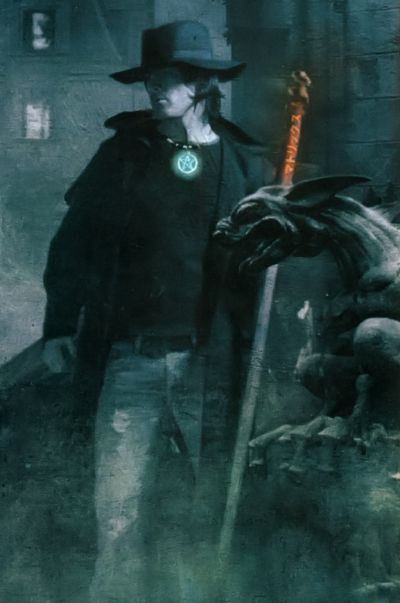 Mais, ultime rebondissement ou plutôt dernier soubresaut devrais-je dire en regard de ce qui s'est déroulé, j'ai eu entre les mains l'une des bandes dessinées de ce véritable héros multimédia qu'est devenu Harry Dresden ...
...
Welcome to the Jungle
est une aventure originale. Originale dans le sens qu'elle n'est pas l'adaptation d'un des romans de l'auteur, par ailleurs scénariste de ce recueil. Référence explicite au roman d'
U
pton
S
inclair (même si ici ce ne sont plus ses abattoirs mais la ville même de
Chicago
que
B
utcher englobe sous ce surnom) et retournement de situation puisque dans
Welcome to the Jungle
de Butcher (le bien nommé ah ah ah !)
, c'est un homme qui est retrouvé mort dans un parc zoologique ; tué à première vue par un gorille de la ménagerie. Profitez bien de ce retournement de situation ce sera le seul.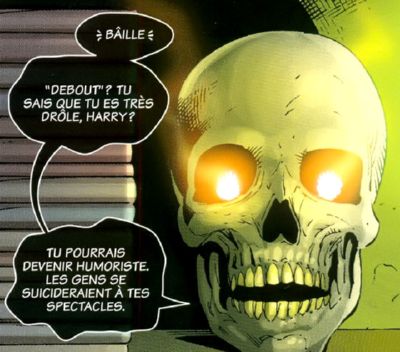 Les histoires "originales" sont à mon avis de plus en plus difficiles à trouver, c'est plutôt le traitement qui fait la différence, et là c'est pas de chance. Hormis une intrigue cousue de fil blanc (remarquez le singulier), les longs récitatifs (la
voix off
du privé omniprésente) figent encore un peu plus (comment cela est-il possible !?) le dessins à la narration inexistante. Dire que je me suis ennuyé en lisant cette histoire est très en-dessous de la vérité.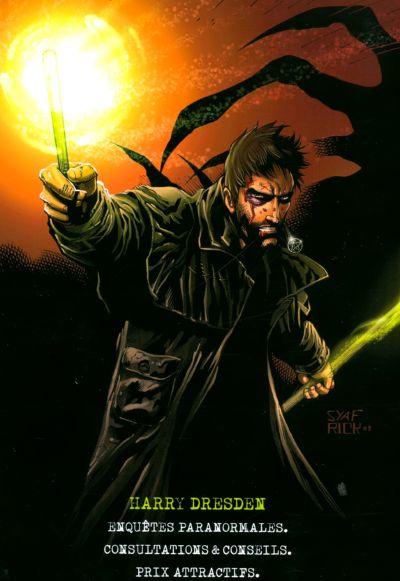 Donc mon cher
H
arry, ne le prend pas mal mais tes prochaines enquêtes ce sera sans moi.
Hasta la vista baby
!