...
Dans un
précédent
billet, j'anticipais mon plaisir à l'idée de lire
The New Prince of Power
recueil d'aventures où le
sidekick
d'
Hercule
occupait le devant de la scène.
Et je n'ai pas été déçu, le jeune Amadeus Cho a transformé mes espoirs en réalité mais, il n'est plus temps de se goberger car dés à présent nous sommes en guerre : ..

...
Je l'ai déjà écrit, mais je ne m'en lasse pas ; ce que j'avais pris pour un coup de
marketing
: remplacer
Hulk
par
Hercule
dans le magazine du
Titan Vert
, en en changeant le titre s'est révélé être l'une des meilleurs séries qu'il m'a été donné de lire ces derniers temps, et après une quarantaine de numéros il est indéniable que
G
reg
P
ak &
F
red
V
an
L
ente ont su redonner au demi-dieu grec tout son panache.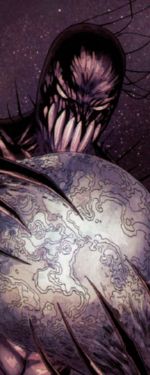 Dans cette nouvelle aventure, à la fin inéluctable compte tenu des pressions du monde réel, c'est la forme qui compte. Et là, les deux compères ne mégotent pas, non seulement ils convoquent un adversaire hors du commun, c'est peu de le dire, mais ils entourent Hercule d'une pléiade de héros tout aussi hors normes.
Je précise que je n'ai lu de ce crossover que les cinq numéros de Chaos War et le numéro qui s'intéresse à la God Squad écrit par par Marc Sumerak, étant particulièrement amateur des groupes aux associations improbables : ici le Surfer d'Argent, Hellstorm, Sersi, Vénus et un invité que je vous laisse découvrir. Une excellente histoire.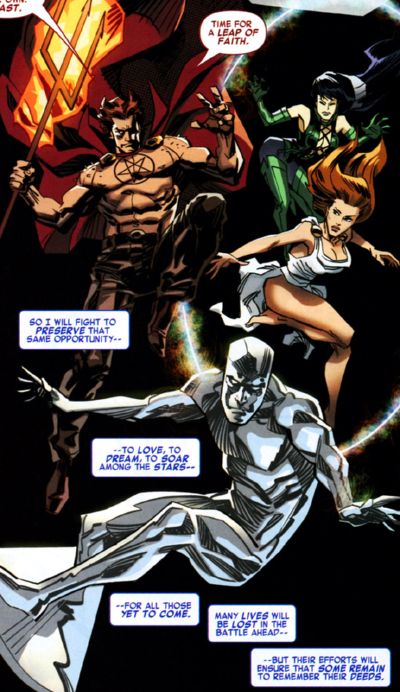 Or donc, si j'ai dit que la fin de ce conflit était inévitable (quoique une autre solution aurait été envisageable), les conséquences réservent toutefois et heureusement des surprises ; en outre, c'est un plaisir de voir différents éléments évoqués tout au long des aventures de notre Olympien préféré se nouer et apporter paradoxalement leur part au dénouement.Un dénouement qui n'est qu'une étape dans la vie de notre héros ...
C'est bien dommage que cette série ne bénéficie pas d'une traduction en V.F, elle mérite amplement d'être lue par un plus large public tant elle synthétise ce qui se fait de mieux en matière de super-héros : des personnages , au caractère bien trempé, et bien écrits, des aventures bigger than life, du rythme, des surprises, des idées, du dépaysement en regard de ce qui se fait ces temps-ci chez Marvel, une continuité tout au long des aventures, bref de l'excellent boulot !