...
L'audimat de la série télévisée
The Cape
n'a semble-t-il pas répondu aux attentes des décideurs de la chaîne
NBC
puisque des treize épisodes prévus de la premières saison dix seulement ont été diffusés dont le dixième uniquement via le site web de la série.
Pourtant cette série avait quelques atouts pour séduire, ce qu'elle a d'ailleurs réussi à faire avec moi ; tout d'abord elle met en scène un super-héros, genre particulièrement fécond (et générateur de larges bénéfices semble-t-il) au cinéma ces dernières années. Ensuite elle ne tente pas de passer au tamis du jeunisme le personnage principale, ni d'ailleurs de déconstruire ou d'intellectualiser l'idée du super-héros, ou encore de la parodier.
Toute chose égale par ailleurs The Cape c'est l'équivalent de l'arrivée des Quatre Fantastiques ou de l'Araignée sur le scène super-héroïque du début des années 60 pour la télévision aujourd'hui : une certaine simplicité et des personnages "humains".
...
La ville de
Palm City
doit faire face à une augmentation de sa criminalité, situation que saisit l'homme d'affaire
P
eter
F
lemming pour privatiser la police de la ville. Dorénavant ce sont les membres de sa société
Ark Industrie
et les anciens fonctionnaires qu'il a lui-même triés sur le volet qui maintiendront l'ordre.
Cependant un blogueur répondant au nom d'
Orwell
diffuse des informations qui tendent à démontrer que
F
lemming est plus ou moins lié à la pègre.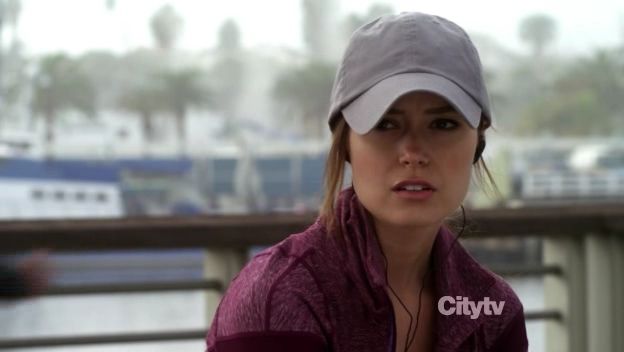 Un flic de la ville va chèrement payer sa curiosité à l'encontre des activités de Peter Flemming, contraint de se cacher il va endosser l'identité de
The Cape
, un justicier qui combat le crime aidé (?) par le
Cirque du Crime
et
Orwell
.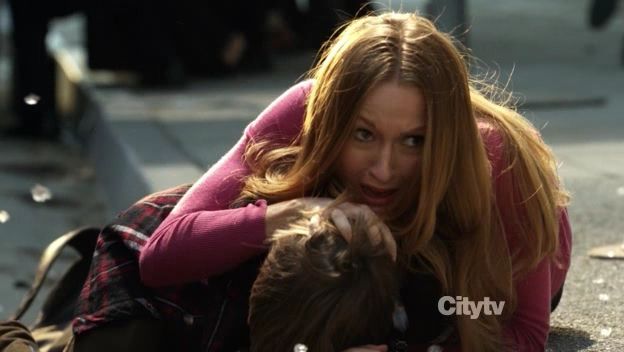 Ainsi posée la trame de départ de cette série télévisée m'a immédiatement fait penser à la transposition des aventures de Robin des Bois, connue par ailleurs sous le nom de Robin Hood autrement dit Robin la Capuche qui s'oppose au Shérif de Nottingham. La forêt de Sherwood devient ici Palm City (ou la ville des palmiers) et les Merry Men le Cirque du Crime.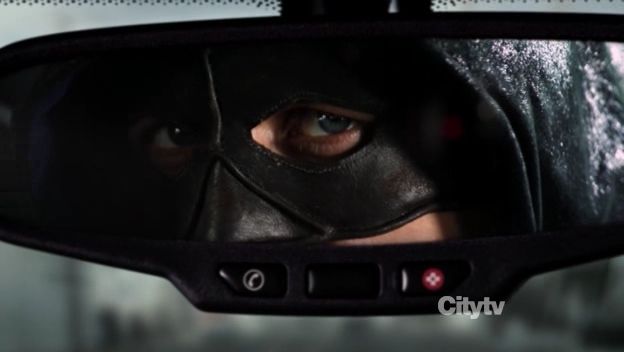 ...
Au fil des épisodes les personnages prennent de l'épaisseur et la série trouve un bel équilibre entre "réalisme" ; pourquoi
V
ince
F
araday prend-t-il l'identité de
The Cape
par exemple et, des situations tout à fait inconcevables dans un univers cartésien.
Quoique, de cartésien à carte il n'y qu'un pas que je franchis sans autre forme de procès en précisant que justement le Jeu est omniprésent dans la série. Que ce soit au travers des différents personnages (
The Chess
,
(le jeu d'échecs)
ou l'organisation criminelle
Tarot
) ou des thèmes abordés ..
Le jeu : action libre, sentie comme fictive et située en dehors de la vie courante, capable néanmoins d'absorber totalement le joueur - une action dénuée de tout intérêt matériel et de toute utilité, qui s'accomplit en un temps et dans un espace expressément circonscrits, se déroule avec ordre selon des règles données, dans une ambiance de ravissement et d'enthousiasme, et suscite, dans la vie, des relations de groupes s'entourant volontiers de mystère en accentuant par le déguisement leur étrangeté vis-à-vis du monde habituel.




Johan Huizinga Homo ludens
Si chaque épisode propose une histoire auto-contenue l'ensemble s'inscrit dans une trame plus vaste, dont le tissage est resté malheureusement inabouti au terme des 10 épisodes proposés. Ce qui est d'autant plus dommage que plusieurs sous-intrigues laissaient entrevoir de belles perspectives.
En tout état de cause
The Cape
est une série télévisée très divertissante avec laquelle j'ai eu l'impression de retrouver mes 13 ans, un âge qui comme chacun sait est le seul âge d'or que l'on puisse connaitre, ce qui n'est pas rédhibitoire lorsque l'on sait qu'il n'est jamais trop tard pour avoir une enfance heureuse.